Here's how to watch Food Wars! Season 1 Episode 8 English dub online with Adult Swim's Toonami live stream.
Cartoon Network will air their latest English dubbed Food Wars! episode at 1 a.m. ET tonight after midnight on Adult Swim's Toonami block. Better stay up late after Dragon Ball Super airs!
You can watch "A Concerto of Concept and Creation" online at Adult Swim's official live stream or with a free seven-day trial at Fubo TV.
"A Concerto of Concept and Creation" Episode Description:
A brutal training camp is underway and those in Polar Star Dorm are determined to survive; Soma may have met his match.
Sōma Yukihira and Megumi Tadokoro along with residents of the Polar Star Dormitory will head off to a training camp on the latest Food Wars! episode. What trials and tribulations await them there? A long-term rival perhaps for Sōma perhaps? Until now, Sōma's only true rival in his eyes has been the man who taught him everything he knows… Sōma's father, Jōichirō Yukihira!
Meanwhile, Erina Nakiri is not the only one on campus not fond of Sōma at the moment. A good portion of his Tōtsuki classmates despise him still for his transfer speech. At least the ones outside of his dorm. But it's what comes with going for the number 1 spot on the Elite Ten Council! Sōma is ready for all challengers and confident in his 'Yukihira Style' training to gain him victory after victory. No matter whose feathers have been ruffled, Sōma's relaxed nature remains.
Check out our Food Wars! Episode 5 Preview for more detailed background of how Erina tried to sabotage Sōma's Transfer Exam! Will similar attempted sabotages happen?
Missed last week's episode? No problem! You can watch Episode 7 "The Silent Bowl, the Eloquent Bowl" at this Toonami link to catch up! Just login with your cable/TV provider. The Complete First Season of Food Wars! is also available on Blu-ray on Amazon and Best Buy.
Cartoon Network's Adult Swim live stream details
Date: Saturday, August 24
Start Time: 1 a.m. ET
Episode: "A Concerto of Concept and Creation"
TV Channel: Cartoon Network
Live Stream: Watch live on Fubo TV. Sign up now for a free seven-day trial. You can also watch on Adult Swim's official live stream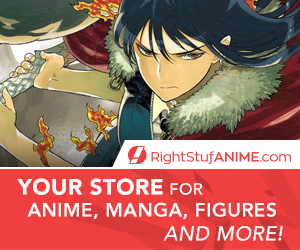 Check out more Food Wars! coverage in our Food Wars! category page!