Toonami airs Food Wars!: Shokugeki no Soma Episode 5 "The Ice Queen and the Spring Storm" tonight as Sōma Yukihira answers Satoshi Isshiki's dish with one of his own.
Sōma Yukihira discovered Satoshi Isshiki is on the Elite Ten Council (7th Seat) at Tōtsuki Culinary Academy on Toonami's last Food Wars!: Shokugeki no Soma English dub episode. The revelation came from Isshiki himself after he served Sōma an impressive dish that left the confident transfer student wondering.
Until that moment, Sōma essentially felt he would have no equal at Tōtsuki Culinary Academy. The students appeared to be wannabes who had never worked in a real kitchen serving customers, like he had at Restaurant Yukihira. Out of nowhere, this Sophomore student Isshiki crafted a culinary dish that shook Sōma's overconfidence.
However, Sōma remained composed and vigilant, as Isshiki wanted to see what he was capable of. On tonight's episode, "The Ice Queen and the Spring Storm" Sōma will showcase one of Restaurant Yukihira's world class, locally prized dishes to Isshiki.
Sōma is certainly not afraid of some competition. Prior he'd challenged his father to 489 customer dish tasting contests… And lost them all! Yet, he always pursued another Food War with his esteemed father Jōichirō Yukihira. Sōma's father is currently working overseas in New York to return a favor to a colleague and plans to stay in America for a while.
Megumi Tadokoro is one 'E' from failing out of school
Food Wars!: Shokugeki no Soma's Megumi Tadokoro is literally one failing grade away from being sent home. Despite an attempted sabotage by other students during a French cooking class, Sōma saved the day. In fact, their culinary instructor said he wished he could give them a grade better than an A.
Megumi recognizes Sōma's prodigy talent in the kitchen and wants to keep pairing up with him. She can't bare the thought of having to go home and see her family and friends' disappointed faces. Upon completing his dorm entrance exam, Sōma accidentally walked in on Megumi's bath last episode… Which is how the two found out they both live at Polar Star Dormitory!
Sōma by the way, passed his entrance exam on his first try on the first night… A feat that took Megumi three months to accomplish. Something she's quite embarrassed about and afraid that Sōma might find out.
Erina Nakiri wants Sōma out
The "God Tongue" Erina Nakiri can't stand Sōma, thinking of him as a common Diner peasant. Even though she found his transfer dish delicious in the second episode of Food Wars!: Shokugeki no Soma, she still called it "Disgusting!" Thus, Erina claimed no one passed the transfer exam, she presided over.
However, her grandfather, Senzaemon Nakiri, tasted the dish Erina rejected and secretly intervened. Sōma's confident speech to the Tōtsuki Culinary Academy student body about going for the #1 spot only enraged Erina more. The "God Tongue" wants Sōma out at all costs. Behind the scenes, her grandfather is greatly enjoying the brewing rivalry.
Food Wars! Episode 5 Synopsis and How to Watch:
Soma faces an unofficial challenge that is very different from an official one.
Catch Food Wars!: Shokugeki no Soma on Cartoon Network's Adult Swim Toonami block tonight after midnight (Aug 4, 2019) at 1 a.m. ET.
Can't wait for all the English dubbed episodes to air on Toonami? Get the Food Wars! Complete Collection Blu-ray on Amazon containing episodes #1-24.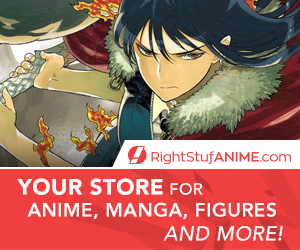 Be sure to check out Live Game Deals' Anime section for more coverage of your favorites.