SNK HEROINES Tag Team Frenzy's DLC additions of Jeanne D'Arc [World Heroes] and Skullomania [Fighting EX Layer] revive mementos of 90s fighting golden age.
*This review contains spoilers for the Story Mode play-through.
Remember being a fighting game fan in the mid-90s and happily strolling through the labyrinth of your local arcade? An era where new exemplary additions to the genre appeared seemingly out of thin air on a weekly basis. From ADK/SNK's World Heroes to Arika/Capcom's Street Fighter EX, there was the best of both worlds from brilliant 2D artistry to taking those first youthful steps for a franchise into 3D.
There were head turners every way you look, head spinning, a treasure chest of fresh entries that appeared to be bottomless… Yet, the party eventually saw its lights dimmed, casuals went elsewhere to a hotter scene, and it looked like the genre's turn in the spotlight was over.
Consider that World Heroes' Jeanne D'Arc has not been in a fighting game title since 1995's World Heroes Perfect, (then known by original name Janne) to understand the importance of her inclusion post ADK bankruptcy in 2003. The character IP has a new lease on life so-to-speak in SNK HEROINES Tag Team Frenzy, back to the genre where she was introduced.
Sure, Jeanne D'Arc had a one-off appearance in 2006's SNK vs. Capcom: Card Fighters DS (2007 in USA) but it's similar to equating a Kirby appearance in Super Smash Bros. to a mainline entry. On the larger picture, it marks World Heroes' modern return to a crossover title, its first in thirteen years since Neo Geo Battle Coliseum (2005 Japan, 2007 USA) hit arcades using the Atomiswave board.
Jeanne D'Arc and World Heroes 2222
When the Story Mode ending rolls in after defeating SNK HEROINES' super-antagonist Kukri with Jeanne D'Arc… The first official hope for a new World Heroes title since 1999's canceled World Heroes Pocket for the Neo Geo Pocket Color is teased in literal poster form. Jeanne D'Arc awakens from slumber in a spotlessly clean lab of the future. According to an unknown scientist who greets her, she was brought in by her World Heroes co-stars who were worried sick.
It's then he shows Jeanne D'Arc the poster for World Heroes 2222: Ultra Super Gorgeous Special, with the phrase "The Legendary Heroes of History Will Return!" Despite, being an obvious parody name similar in fashion to Capcom's Dead Rising 3 DLC expansion 'Super Ultra Dead Rising 3 Arcade Remix Hyper Edition EX Plus Alpha,' there's always truth behind every joke. Potentially, it was more than a mere ploy for nostalgia and actually a type of audience feeler. Jeanne D'Arc's own inclusion in SNK HEROINES itself is a testing ground for the ADK's former IP (now owned by SNK).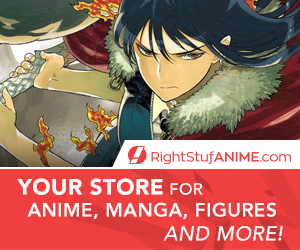 Jeanne D'Arc imagines the World Heroes cast right after examining the poster, with her rising as victor to conclude the walk down memory lane. For long time fans of the seemingly defunct franchise since the outstanding World Heroes Perfect, the ending is worth the $4.99 price of admission on the PlayStation Store alone.
As SNK HEROINES has a rather approachable, casual fighting game engine, every character's move set is more or less accessible to new players on first try. However, Jeanne D'Arc stands out as one of the title's more enjoyable characters to use and springs up the question if her Samurai Showdown/Spirits sword equipped counterpart Charlotte will join the SNK HEROINES roster in the future.
Jeanne D'Arc Character DLC Review
Conclusion:
The return of Jeanne D'Arc and her grand spectacle of an ending, leaves you wondering… Though World Heroes 2222's title is a tongue in cheek satire, a new World Heroes entry might not be.
Pros:
World Heroes styled ending brimming with nostalgia
Thoroughly enjoyable move set
First fighting genre return for Jeanne D'Arc since 1995's World Heroes Perfect
Buy SNK HEROINES: Tag Team Frenzy
Reimagining Skullomania
Skullomania's one of a kind arsenal from Fighting EX Layer or Street Fighter EX depending on how you look at it, is fully intact. Similar to Terry Bogard's transformation in SNK HEROINES, Skullomania experiences one of his own but it feels less like a satire and more narrative twist. Terry's transformation carries a throughly surreal, lighthearted tone. For those who've tried playing with Terry and Mai, you'll witness Mai mocking Terry's discovery of Kukri's spell. Mai whimsically asks Kukri for pictures to remember the change as Terry looks over his newly spell induced body.
In Skullomania's case, spell or no spell, Skullomania is on the search for justice. The mission stays the same despite Skullomania's transformation. Perhaps, because of Skullomania's La Parka style, skeleton themed attire, the switch is less immediately noticeable than Terry's change into a character right out of the Dead or Alive franchise.
Speaking of cross-overs, it's a fascinating realization that Skullomania would appear in an SNK fighting game this generation before a Capcom one. Though the rivalry is barely comparable to early 90s Capcom/SNK these days, if there was ever a Capcom Vs SNK 3, which side of the character select screen would Skullomania grace?

Skullomania has previously appeared in the Fighter Maker and Komodo Crunchtime franchises. Meaning, Arika isn't shy about lending their most recognizable character, particularly if the trade brings someone back in return. Which with the upcoming Terry DLC to Fighting EX Layer will surely produce great reward for their own IP.
Skullomania is a worthy DLC addition to SNK HEROINES' roster for historical significance alone. A vital purchase at $4.99 on the PlayStation Store since you never know what might happen with external license trades of this sort. Better to be safe than sorry if you're on the fence. Those looking to dive headfirst into a combo and party like you like just unwrapped a fresh copy of Street Fighter EX 2 will throughly enjoy using Arika's memorable Skullomania.
Skullomania Character DLC Review
Conclusion:
Skullomania's representation instantly makes both newcomers and those previously acquainted alike want to check out Fighting EX Layer. One of the more memorable crossovers into an SNK title, the closest fans have gotten to a 'Street Fighter' series character in a fighting game since 2003's SNK Vs. Capcom: SVC Chaos. Skullomania is fully owned by Arika rather than Capcom but there's no doubt many first met the fighter in the Street Fighter EX series.
Pros:
Skullomania's Skullodive is finely recreated and as fun to utilize as ever
Narrative of Kukri's spell presents fascinating proposition
Massive nostalgia for Street Fighter EX fans
Crossover appeal is quite current with Fighting EX Layer's rise
Buy SNK HEROINES: Tag Team Frenzy
SNK HEROINES Tag Team Frenzy is available for sale on the PlayStation 4 and Nintendo Switch on Amazon. The physical PlayStation 4 edition is sold out on Amazon at the time of this article's publishing but the Switch edition is still available at a discounted rate currently of $26.99. That's 46% off the base price of $49.99 for a title released just recently on September 7, 2018.
The Collector's Edition of the game titled 'Diamond Dream Edition' is currently still available exclusively on NIS American for both the PlayStation 4 and Nintendo Switch consoles. However, there is very limited stock with the PlayStation 4 edition showing 6%-10% quantity available and Nintendo Switch edition showing 0-5% quantity left!
Though there are no game specific differences/exclusives per console platform, for reference purposes, this review was based on the PlayStation 4 edition of SNK HEROINES Tag Team Frenzy.
NIS America provided LiveGameDeals.com a review copy of SNK HEROINES Tag Team Frenzy for the PlayStation 4 as well as the Jeanne D'Arc character DLC and Skullomania character DLC for the title.